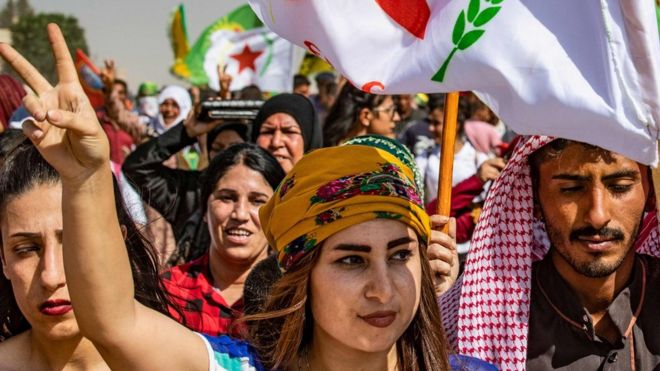 This blog post is the first of a recurring series called the #reHumanize Project, an initiative by Nazarenes United for Peace that seeks to help us rediscover our shared, divine humanity.
We thought it might be fitting to open the #reHumanize Project with this prayer for Syria and the Kurds. It is written by Jeff Sykes, theologian and servant of the church.
"Almighty God, we confess that every good and perfect gift is from you. Your servant James instructed us to be quick to listen and slow to anger. We know, oh Lord, from experience that our anger does not lead to your righteousness. Even so, our corporate brokenness seems to leave us weak and unable to address the problems of our world. Today, Lord, we read about your children in Syria–Kurds, Syrians, and others–who are long oppressed by violence and hate. We read about friends abandoned for political gain. We see the future where death and pain are multiplied: a future where expediency produces despair.
You have called us, o most merciful God, to extend mercy. You call us to the occupation of peacemaking. You call us, through the faithfulness of your Son Jesus Christ, to imagine and work toward a hopeful future. You empower us by your Holy Spirit to imagine a world where your will is done here on earth as it is in heaven.
Forgive us for sitting by too long and doing nothing. Instead, empower us to hear and respond to your gracious call to recognize that, in you, the dividing lines of this present age are erased by your love. Give courage to leaders to work for justice. Help us to hold them up and encourage them when their spirits fail.
Amen. "